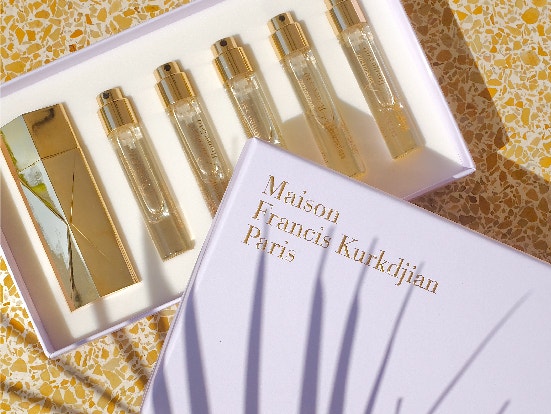 5 Fragrances Perfect For Gifting Mom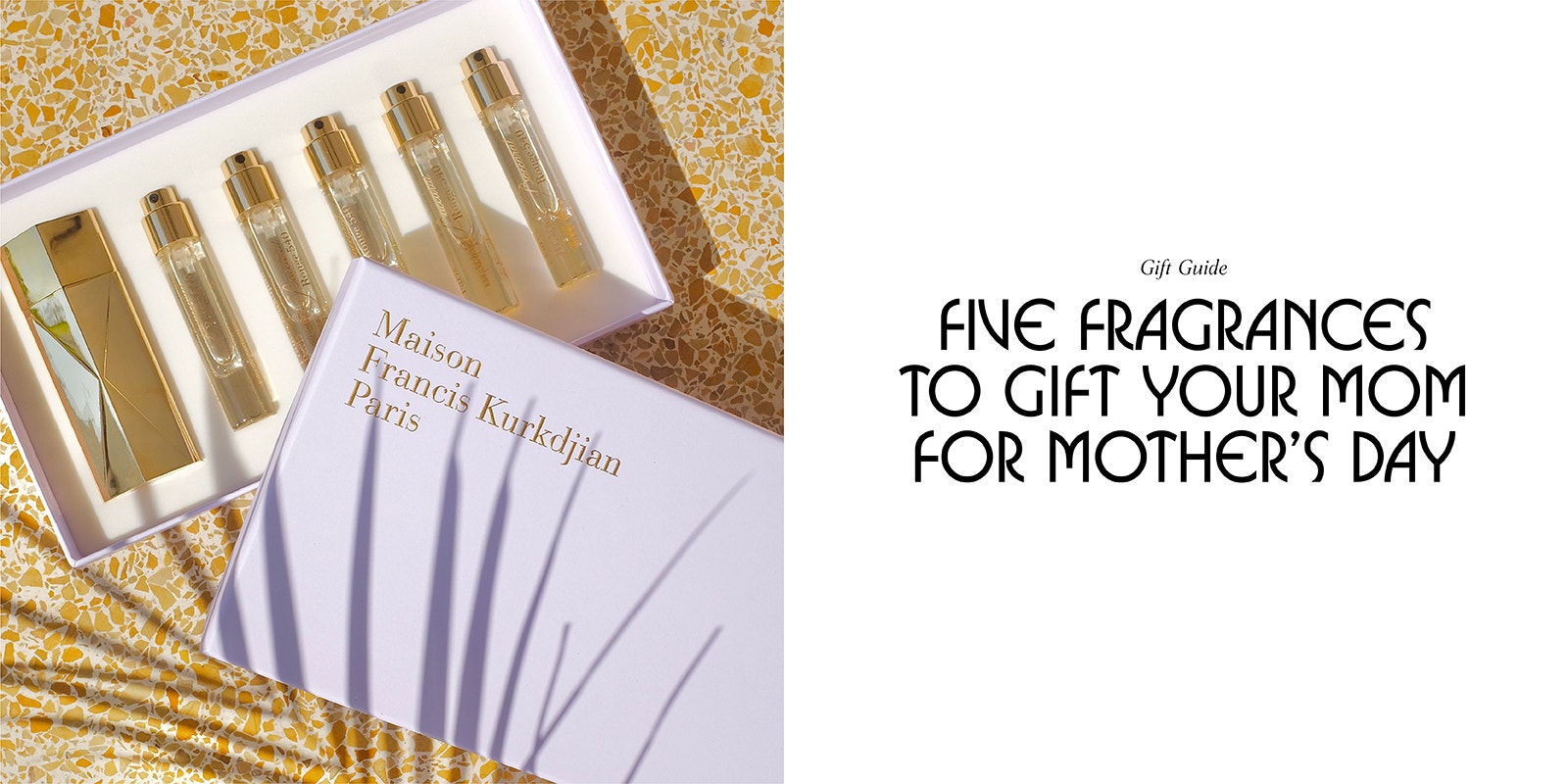 Floraiku One Umbrella For Two
BLACK CURRANT & CEDAR FOR THE BEACH
With its delicate citrusy and woodsy aroma, One Umbrella for Two instantly transports you to the shoreline. The top note of black currant is sweet and uplifting, blending with a calming heart note of genmaicha tea and an invigorating base of cedar. This set comes with an elegant bento-inspired bottle and a convenient travel-size version, so she always has your shared memories of tranquil, sun-soaked days within reach.
Vilhelm Parfumerie Dear Polly
BLACK TEA & MUSK FOR THE FOREST
Dear Polly will perfectly recall the blissful relaxation of your favorite forest getaway. Cheerful top notes of bergamot and apple open up the senses, while deeper heart notes of freshly brewed Ceylon black tea marry a timeless base of oakmoss, musk, and black amber. This sensuous eau de parfum is crisp and gentle, recalling the trip's pure woodland air and enchanting aromas.
Maison Francis Kurkdjian Baccarat Rouge 540
AMBER & BLOOD ORANGE FOR THE CITY
Adored for its decadent combination of amber and blood orange notes, Maison Francis Kurkdjian's celebrity-favorite Baccarat Rouge 540 will take her back to sightseeing in the city. A little of this bold fragrance goes a long way, with a single drop lingering for hours. This adaptable morning-to-night aroma comes in five travel-size bottles, fitting snugly into the set's gorgeous Globe Trotter case to become a favorite she can't stop reaching for.
FLORALS & SANDALWOOD FOR THE MOUNTAINS
Love in White is like a mountain meadow in a bottle. Evoking a sense of freedom and harmony with nature, this fresh scent opens with happiness-inducing orange zest, leading into floral heart notes of iris, daffodil, and rose. A warm, spicy base of vanilla, sandalwood, and ambergris reflects the majesty of cloud-grazing mountain peaks. Generous with incredible stay power, this aroma sets the same relaxed and luxurious mood experienced during your mountain escape.
NEROLI & LILY OF THE VALLEY FOR THE TROPICS
Inspired by sunlight glimmering on flowing water, LOEWE Agua Miami perfectly captures the feel of a tropical paradise. Bright notes of lemon, tangerine, and neroli fuse with floral touches of iris and lily of the valley for a clean and warm finish—nostalgic of the destination's balmy days and nights. This light and airy eau de toilette never overwhelms, but its charming aroma always leaves a trail.
MORE FRAGRANCES SHE'LL LOVE