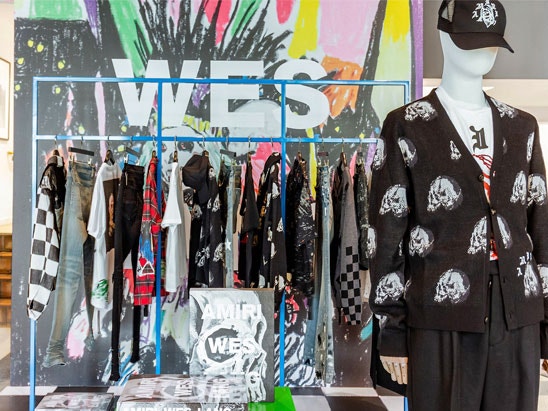 Amiri x Wes Lang

Can California-cool style be extracted outside of the West Coast? Perhaps, but nowhere near
as authentically as what can be distilled by locals immersed in the cultural vision of Los Angeles.
The proof? AMIRI x Wes Lang's recent collaboration.
AMIRI's AW22 collection debuted at L.A.'s Milk Studios, and it was a momentous moment for
Mike Amiri—marking the designer's return to his home city a er seasons showing in Paris
followed by the pandemic's digital pause.
In commemoration, Mike Amiri reconnected with the Los Angeles art scene by collaborating
with one of his community's most renowned artists, Wes Lang.
Represented by Almine Rech Gallery, Lang's work is internationally acclaimed while still retaining its unique visual DNA rooted in California. Wes Lang's pieces are known for sublime gestural backgrounds with illustrative figures, textures, and Toaist text reminiscent of Ram Dass's seminal book, "Be Here Now."
The collaboration between Amiri and Lang did not necessarily begin with the AW22 project. The studio-neighbors have maintained a continuous creative dialogue for years—sharing ideas and gleaning inspiration, each evolving his own medium in new directions inspired by the other's unique genius.
The collection is emblematic of the oeuvres of both creatives—capturing rock and roll glamor with a nod to skate culture and high luxury.
The pieces are not limited to fine art or fashion, but transcend both as a unified form. This was exactly what Amiri aspired to achieve, garments that served as a new kind of canvas for Lang's energetic expression.
Emotive brush strokes, free-flowing text, and cascading loose threads accentuate Lang's motifs—instilling the quintessential AMIRI collection with e ervescent spirit.
---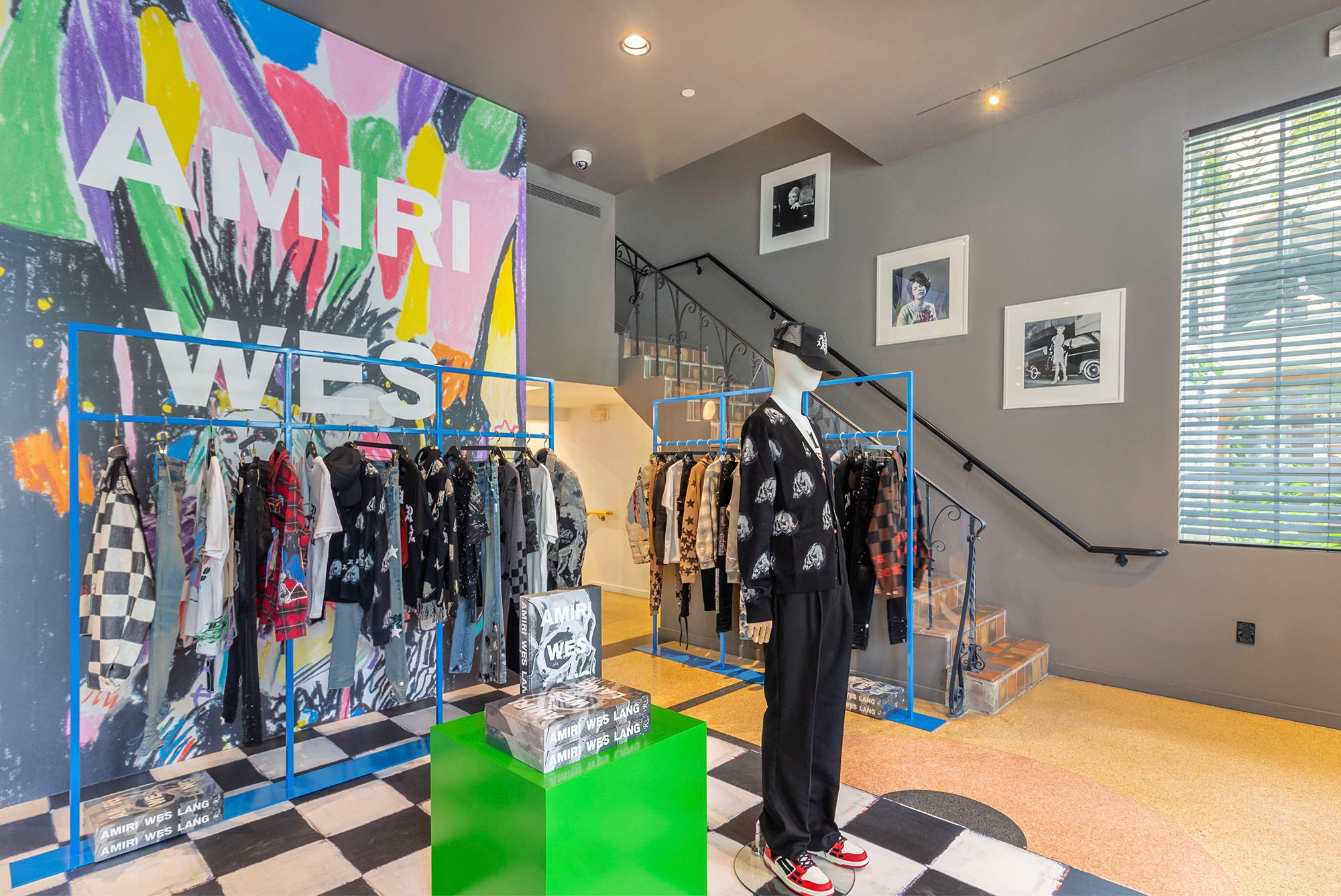 ---
EXPLORE MORE NEW ARRIVALS