Laure Heriard Dubreuil, Founder and CEO

Laure Heriard Dubreuil opened The Webster in South Beach, Miami, in June 2009 after relocating from Paris with a vision for a store that offered warmth, comfort, personality, and the best of international fashion.

It was an adventure. "I didn't know one person when I moved to Miami, not one person," says Laure. She fell in love with the city's sunshine, iconic Art Deco architecture, connection to Latin America, and energy during a trip to Art Basel. The only thing missing was the shopping experience she desired. "It's a strong financial city on the beach, which is unique," she says. "All the art people were coming in, the hotels were being restored, but I couldn't find the fashion point of view."

Laure grew up in Paris and Cognac, France. Her love of the sun and water comes from holidays spent in Corsica. Her love of fashion evolved from a longtime passion for becoming a nose and developing fragrances, a slow, painstaking process. Craving something more fast-paced, she turned to fashion.

After earning degrees in business and Mandarin from the University de Paris Dauphine, Laure moved to New York City to study merchandising at the Fashion Institute of Technology. She worked on Nicolas Ghesquiere's merchandising team at Balenciaga and went on to be Stefano Pilati's head merchandiser at Yves Saint Laurent.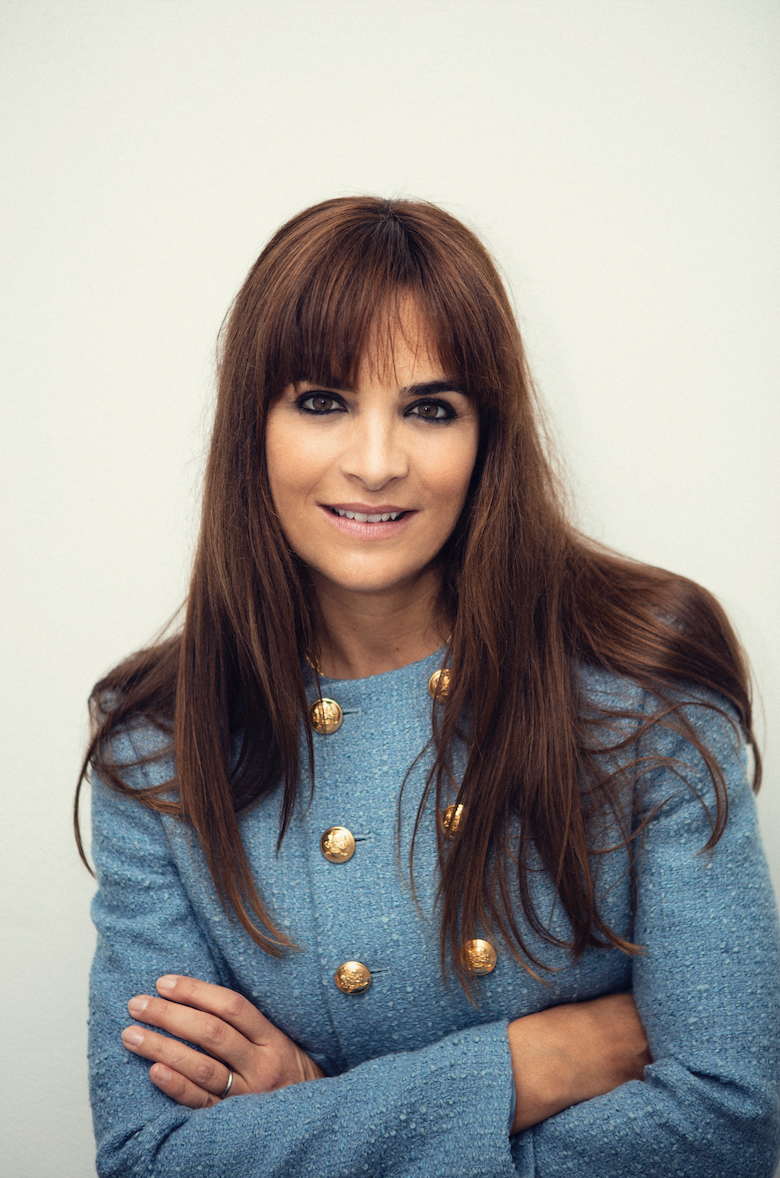 Laure's history with the top French luxury houses initially helped her secure access to the most sought-after brands, such as Balenciaga, Balmain, and Celine, for The Webster. Yet it was the store's happy, vibrant, residential atmosphere and Laure's rule-breaking attitude toward merchandising, organizing collections not by designer but as one gigantic dream closet, that continued to lure elite brands and clients. Chanel, Gucci, Off-White, and Paco Rabanne are just a few of the houses that have done exclusive creative partnerships and capsule collections with The Webster. The store now carries more than 200 fashion and accessories labels, including Laure's own line LHD, a home collection done in collaboration with Parisian interior designer Stephane Parmentier and most recently, the addition of a beauty vertical.

Laure's French heritage remains a significant influence on her style and lifestyle, but she has always been drawn to America. When asked what she likes about it, she says, "The American dream. Everything is possible and positive."

The Webster now has ten boutiques with locations in South Beach, Houston, Bal Harbour, Costa Mesa, New York City's SoHo, Los Angeles, Montecito, Toronto, Palm Springs, and most recently a store in New Jersey. As of January 2022, The Webster opened their first domestic-based pop-up in Palm Beach. Laure lives in Miami with her husband Aaron Young and their children Marcel and Marguerite. In 2015, she became an ambassador for Mothers 2 Mothers, a global nonprofit dedicated to eliminating mother-to-child transmission of HIV in sub-Saharan Africa through education, medical support, and financial empowerment for HIV-positive women and children.